"Rund um Köln" - cycle race 2018
09. - 10. June 2018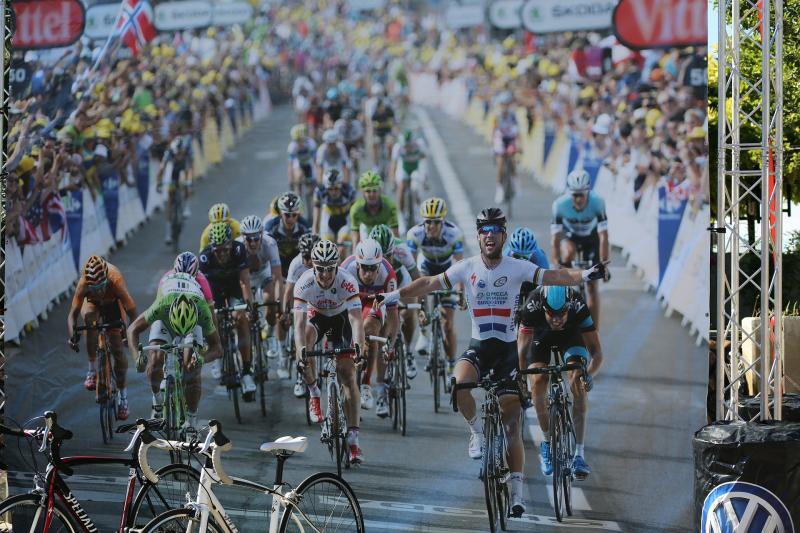 Heads up, cycling fans and sportsmen! On the second weekend of June the wheels are turning again in Cologne. For the 102th time one of the most traditional and famous cycling races in Germany takes place on the ninth and tenth of June and turns Cologne into the centre of German cycling.
Thousands of professionals, hobby bikers and even beginners get their bikes ready and show off their abilities while racing through Cologne and the Bergisches Land.
For the so-called everybodies-race, the "Škoda Veledom", the participants can choose between two routes (about 70 or 120km long) and let the numerous cycle race fans and audience cheer them on along their way. But even International professionals would not miss this challenge. This years race is going to be a thrilling event, not only for the teams and athletes but also for the people and fans at the wayside. Additional to the races there will be a colorful accompanying program at the Rheinauhafen, the starting and arrival point, with a bike fair, musical performances and the big victory ceremony in the end.
The cyclists have a long way to go and as waiting with an empty stomach is even worse, you should spoil yourself with good food. Reserve a table now and make sure that you are ready and braced yourself to cheer for your favorites!
---
Empfohlene Restaurants zu diesem Event: