Eight Bridges | Music for Cologne - Music Festival
28. April - 11. May 2018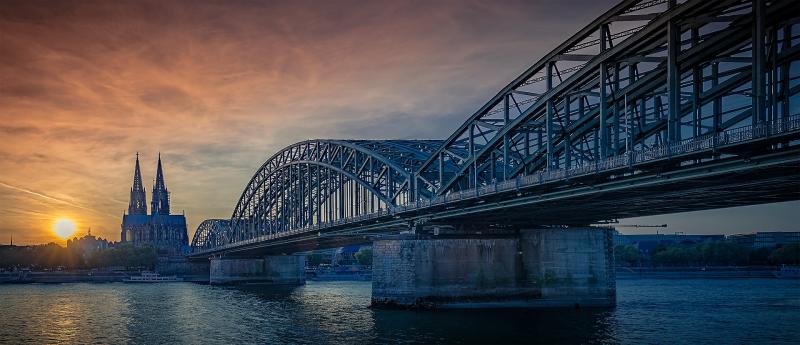 They shape the skyline of the city, connect the left and the right side of the town and each year they carry the weight of millions of people, who make Cologne such a colorful and special place - the Rhine briges. And these eight bridges, which connect people and open up many opportunities are the eponym for an extraordinary musical and cultural event in town. From the 28th of April until the 11th of May the music festival "EIGHT BRIDGES | Music for Cologne" is taking place for the eighth time.
Under this year's theme "Metamophosis - Variations" there will be a special emphasis on the works of Cologne composer Bernd Alois Zimmermann, who would have turned 100 years in March 2018. Additional to the numerous concerts in locations as the Cologne philharmonic hall, or the "Stadtgarten", the festival includes many other events like film screenings, workshops and speeches.
And as a culmination for a great evening you should book a table in one of our partner restaurants in Cologne and enjoy a great dinner with friends!
---
Empfohlene Restaurants zu diesem Event: