05. - 06. May 2018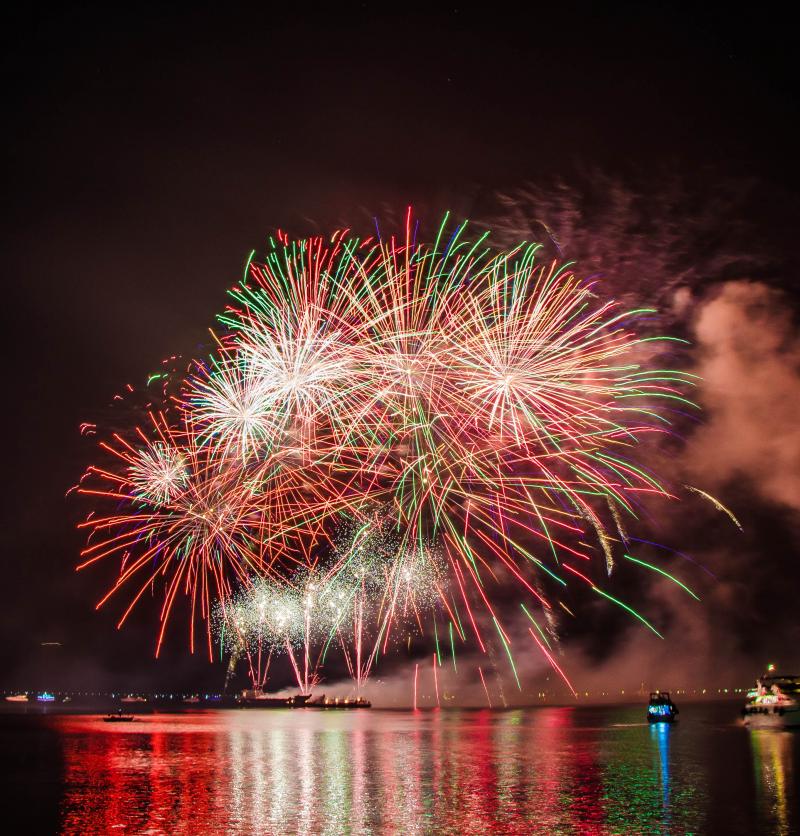 Illuminated riversides in Bonn and an impressive firework show on the river – the Rhine is literally on fire! On Saturday the fifth of May thousands of people from Bonn and around the world come to the former capital of Germany to witness the color and lights spectacle presented by "Rhein in Flammen" (Rhine in flames).
On board of over 50 boats visitors can first enjoy a trip up the river until Linz and then see and experience the moving and fascinating fireworks very close to the action. The illuminated historical sights like the Drachenfels, Rolandsbogen and other little castles along the river intensify the special atmosphere on board.
Meanwhile onshore many festivals and events entertain the visitors along the river and at the Bonner RheinAue. Artists like the Domstürmer and Brings warm up the audience for the highlight of the night – the huge firework under this year's motto "Around the World – Die Welt zu Gast" amazes everyone with its colors, effects and the dubbed background music.
If you do not want to wait in line for your bratwurst and beer you should start the evening relaxed and comfortable in one of our restaurants in Bonn and get yourself ready for an amazing night.
---
Empfohlene Restaurants zu diesem Event: