The musical "Tanz der Vampire" (Dance of the Vampires) comes to Cologne!
14. February - 29. September 2018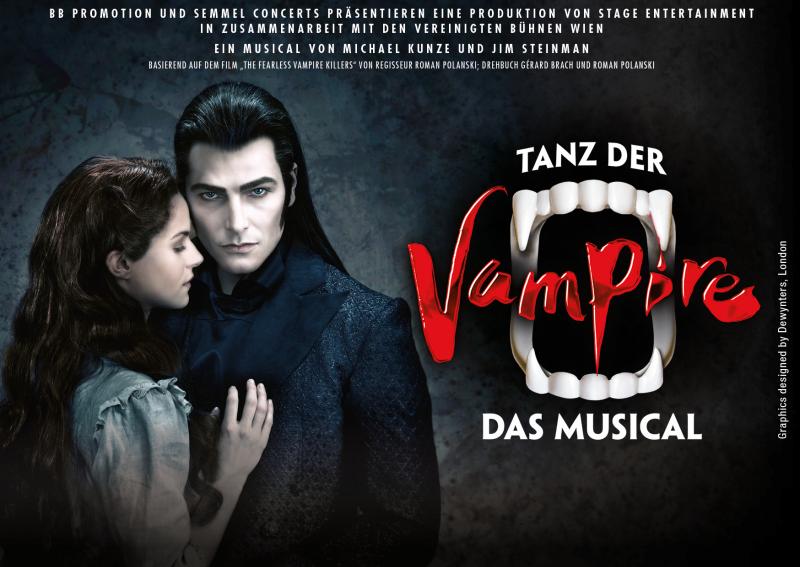 On February 14th it gets spooky in town - the musical "Tanz der Vampire" takes over the Musical Dom in Cologne. Performed first in 1997 this masterpiece from director Roman Polanski still casts a spell over its audience with a mixture of dancing, music and thrilling story.
To prevent Count von Krolock from deluding you into his castle with tempting promises, combine this cultural experience with a gastronomical highlight. Here is a list with delicious restaraunts in the area:
---
Empfohlene Restaurants zu diesem Event:
---

Das Kleine Steakhaus

Cuisine: international, mediterranean, seasonal, steaks, vegan


We offer a tasty choice of steak, lamb, fish, poultry and pasta dishes. A special recommendation... » More information

Make a reservation for free

---

Haxenhaus zum Rheingarten

Cuisine: traditional, german, international, cologne style, regional, seasonal, Rheinland speciality


Enjoy Rhineland hospitality in one of Cologne's oldest taverns! » More information

Make a reservation for free

---